OUR GUEST BOOK
See what our Guests say about us.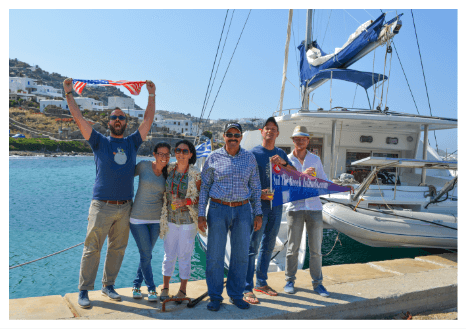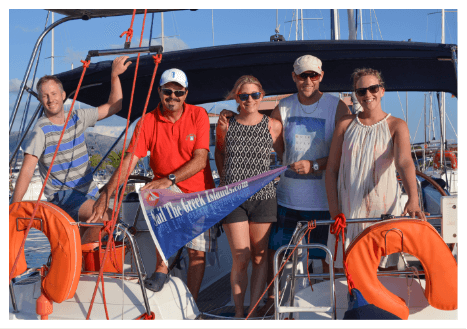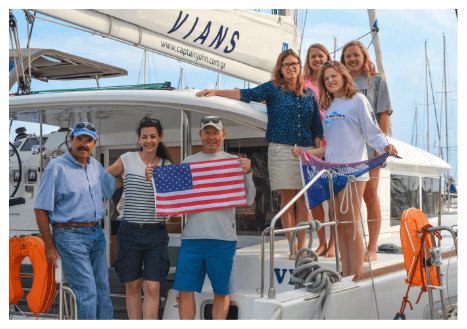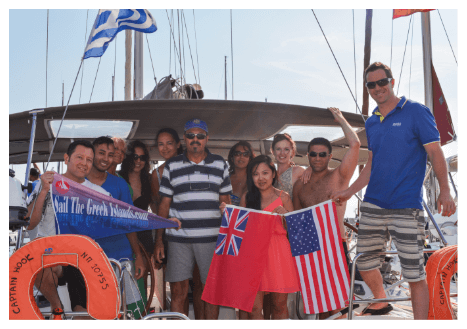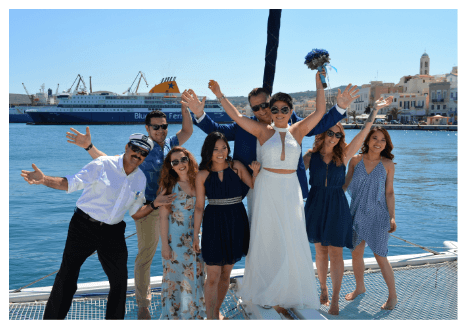 First sailing trip a great success!
We are just back from a week sailing and thoroughly enjoyed it! Aside from a pretty turbulent night near the temple of Poseidon (not sure what we did to upset him?!!!) the weather and seas were beautiful and Captain Yiannis certainly knows his stuff and is an absolute character. My kids (aged 9 & 6) had a blast and my mother also really enjoyed herself. We will definitely try sailing again… thank you Yiannis.
Pure Bliss
Our experience has been nothing short of exceptional. From the moment of initial contact with Captain Yiannis, everything was seamless. This company and the entire team could not have been more helpful! We live in the USA and never had a problem with communication.
The Catamaran we selected was the Lagoon 450F. It was beautiful, spacious, clean, and easy to live on for a week as we sailed to beautiful beaches. The Ionian Islands we visited were breathtaking, especially Kefalonia – it was our favorite!
Above all, the feeling of safety that Captain George ensured throughout our trip made our journey even more memorable. We can't wait to experience it again.
So if you're looking for an unforgettable sailing experience around the Greek Islands with a professional company and a knowledgeable and friendly guide, look no further!
Family time
We had an outstanding week sailing the Cyclades Islands with Kosta. His extensive local knowledge transformed our trip into an immersive experience. Our kids thoroughly enjoyed learning how to sail.
We explored hidden locations, tasted local cuisine, and met friendly local residents. The combination of adventure and downtime was the perfect balance. Kosta made our first visit to Greece a significant one.
We wholeheartedly recommend Kosta as a skipper and guide for a Cyclades sailing trip. Our experience was so wonderful that we are already planning our return trip
Jodie and Matthew Roseberg
Best vacation of our lives!
Yiannis, thank you for helping us plan our perfect vacation! This by far exceeded our expectations in every way! Skipper Michael was incredible and helped us pick amazing locations! We stayed away from the most busy islands looking for more laid back and authentic experiences. We enjoyed daily swim/snorkeling spots with crystal clear water, dolphins, amazing sailing days, amazing villages, great recommendations from our skipper daily and so much more. Our son is 14 and has a passion for sailing. Skipper Michael was incredible with our son helping to teach him and build his passion for sailing. It was incredible to see them together! We are already planning our next sailing trip! Thank you from the bottom of our hearts!
Amazing, once in a lifetime experience!
We had an absolutely fantastic tour of the Cycledes Islands with Captain Yiannis and Hostess Matoula. Each share d their unique talents to make our week on the water a very special experience. Captain Yiannis was very accommodating in our itinerary to match our interests. Hostess Matoula prepared the most exquisite meals each day and saw to our every need without hesitation.
Highly recommend!
Keith Kelley Chris and GiGi