FAQ
Useful answers to some of the most frequently asked questions.
1. What qualifications are required for bareboat sailing Yacht Charters in Greece?
As sailing is fun, but not to be taken lightly.
The qualifications required by the Greek port authorities to charter a sailing-vessel in Greece are:
At least one crew member (skipper) needs a sailing certificate proving his/her abilities. Necessary.
A crew member (co-skipper) with adequate sailing experience. Optional.
This certificate is issued by the appropriate establishment of origin: sailing clubs, sailing schools, yachting/sailing associations, established charter companies etc.
The sailor(s) sailing qualifications will allow our company to assess his/her ability to sail in safety.
We do reserve the right not to allow embarkation in the event your sailing experience is not adequate, and thereupon to suggest the hiring of a professional skipper.
<span class=
The hiring of a professional skipper is necessary if you do not fulfil the above bare boat criteria.
It is also common for even qualified clients to hire a skipper just because they want to enjoy a carefree vacation or because they want someone with experience of the area to explore unique places and local customs.
SailTheGreekIslands.com is in the position to recommend and hire, on your behalf, a professional skipper for whatever time period you wish. The cost is set at 200 Euro per day (plus meals must be provided) for the skipper, regardless of the number of people on board or the yacht type selected.
Bear in mind the skipper usually sleeps in his/her own cabin, as his/her main job is to navigate, moor and look after the yacht and the crew giving priority to safety.
Keep in mind that in addition to the local skipper, a 2nd crew member (a cook or a hostess/steward 180 euro per day) can be hired to take care of breakfasts/meals upon request.
<span class=
Our charters have a weekly duration, i.e. 1 week/2 weeks etc.
All of our charters begin on a Saturday at 17:00 and end the following Saturday at 09:00.
You will be expected to return to the pre-arranged base on the last evening of your charter period, as this time is required for the standard technical checking of the vessel between charters.
This way, we can ensure that our boats are in perfect condition for the next charter.
<span class=
Charter fees include:
The rental cost of the vessel,
Inventory equipment,
Insurance of the yacht,
VAT (all taxes),
Docking fees of the first and last day of charter,
Check-in/check-out,
Towels and linen.
Charter fees do not include:
Final cleaning,
The damage deposit (refundable security caution),
The fuel (the yacht should be delivered topped up with fuel),
The port or marina fees (this is a daily-base fee which applies to almost all ports in Greece with varied costs),
Or any optional extras that you might have ordered upon request such as spinnaker, windsurf etc.
SailTheGreekIslands.com guarantees you will have no unpleasant surprises (additional charges) since all costs accounted for in advance.
5. What is an inventory list? If I have questions, how can I get answers?
Vessels are delivered with a detailed list (INVENTORY) including all items and every operating system on board.
When boarding the vessel, charterers should pay special attention to this procedure, examining all parts and the entire equipment of the yacht.
A check in will be carried out with you so that you are informed of the location and use of all inventory and equipment of the vessel.
Signing of the inventory list and the take-over form justifies the absolute acceptance of the vessel.
The same detailed list of the inventory is the basis of the delivery and redelivery of the boat.
Additional questions about the planned itinerary, local cruising areas, prevailing weather conditions, anchorages or any other questions can be freely answered.
6. What I should or shouldn't bring with me?
As this is a fun, adventure holiday and outdoors is where it's at, space is a luxury on board: each crew member should only bring the necessary items in appropriate bags.
Preferably not large or heavy suitcases.
All you really need to bring are:
Your personal items,
light clothing appropriate for the season, comfortable and warm,
a windbreaker (thin jacket that stops the wind),
your own beach towels,
sun tan lotion,
sunglasses,
sun hat,
camera,
insect repellent, etc.
<span class=
Each vessel of SailTheGreekIslands.com is comprehensively insured, including third Party cover – meaning that our insurance company will pay for repairs that cost more than the deductible "excess" figure.
A refundable Security Deposit which is held against the yacht's insurance excess and if there is no damage or loss to the yacht or its equipment, this amount is returned to the charterer.
Consequently, the charterers' maximum liability is limited to the amount of the security deposit left (except of gross negligence cases).
In case of any damage or loss, the cost of rectifying is deducted, and the balance is refunded to the charterer.
Normal wear and tear is something that the charterer is not responsible for.
The Refundable Security Deposit is payable at the yacht's base before embarkation only by a credit card.
The recommended procedure is to buy insurance for the security deposit, for 200 – 400 euros per WEEK, that covers everything including the dingy and outboard motor for the dingy.
<span class=
As SailTheGreekIslands.com works in conjunction with the largest Yacht Chartering companies in Greece, we have a developed network of associates and technicians all around Greece, including the islands.
This network is at your disposal 24 hours a day 7 days a week for any problem you might have.
<span class=
According to Greek Law, SailTheGreekIslands.com provides vessels which are equipped with all necessary safety equipment.
Fire extinguishers,
life rafts,
safety belts,
life jackets,
flares,
EPIRB,
GPS,
VHF radio,
depth meter,
wind indicator,
and more
Everything is inspected yearly.
Moreover, all our yachts have specific charts and The Greek Waters Pilot book, in English, on board.
<span class=
Sea sickness depends on you and your past experience.
If you are worried about it, there is certain medication available for sea sickness (travel gum, bracelets, medication etc.).
Apart from this, SailTheGreekIslands.com has the experience to recommend itineraries to sail to protected areas to avoid extreme conditions.
11. When is the best time to reserve a Yacht?
Don't forget that booking your holiday earlier means you will have a greater selection of yachts and dates to choose from.
If you are thinking of chartering a vessel during low or mid-season, the conditions may allow you to book at your leisure – even last minute.
For high season charters, you would be well advised to book well in advance.
If you are more flexible about dates and yachts, have a look at our Special Offers and you may spot a very good offer even for high season dates.
12. How can I find provisions?
You can pre-order provisions.
If you list your requirements two to four weeks before your charter embarkation, we can organize your shopping to be brought directly to your yacht, and you will be charged for the provisions only.
Otherwise, in all our charter bases there are supermarkets, grocery stores etc. near the marinas that sell most of the necessary supplies needed.
We do not recommend the pushy supermarket salespeople at some marinas.
13. What happens during check-in and check-out?
The check-in familiarizes you with the yacht and its characteristics, with the help of Sail The Greek Islands.com staff or staff of our colleagues.
You will receive a copy of the yacht's inventory (list of items) and will be asked to check that all the items/equipment listed are available and in correct working condition.
If anything is not included or is not in adequate condition, you need to note it down, so you will not be charged for any loss or damage that you are not liable for.
You will also be informed about any necessary information about the vessel and its equipment, and will be given the opportunity to ask any questions that you may have.
The check-out process works more or less in the same manner, checking the boat for any damage or loss at your disembarkation.
14. Should I get travel insurance?
In your own interest, it is advisable to buy (from the country of origin) specific travel insurance before your charter.
Cancellation insurance should be also included, where available, to protect your booking payments.
15. What is the minimum age requirement to Charter a Yacht?
18 years of age is the minimum age requirement for someone to hire a yacht (either bare-boat or skippered)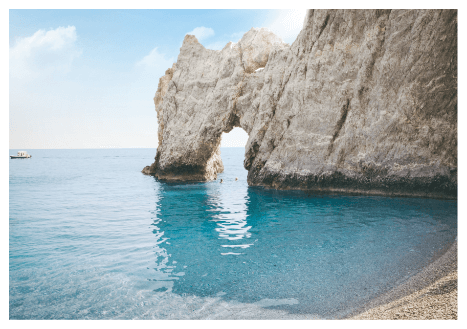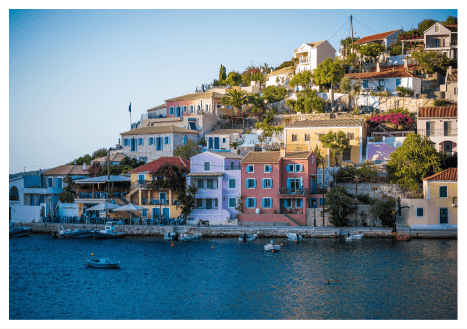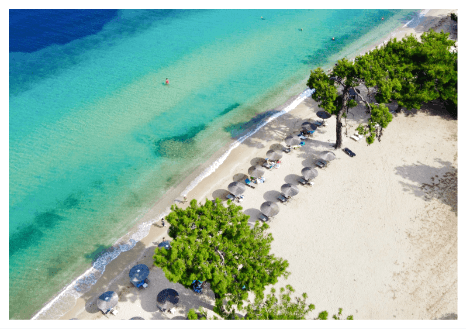 Book Your Sailing Holiday Now!