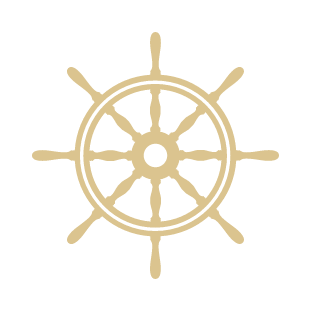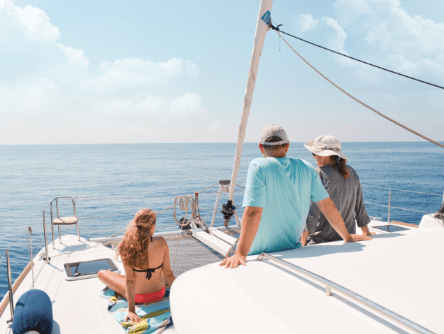 TRAVEL CAREFREE
Live Your Dream! 
See, Feel, Taste, LOVE...
Sailing the Greek Islands!
"Happy is the Man, I thought, who before dying has the good fortune to Sail The Aegean Sea." – Nikos Kazantzakis.
"I've been to the most beautiful places in the World. None of them tops Greece. The Land the Sky, the Water – Its good for the soul." - Tom Hanks.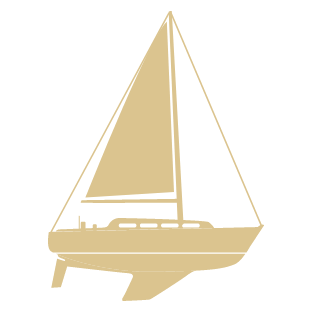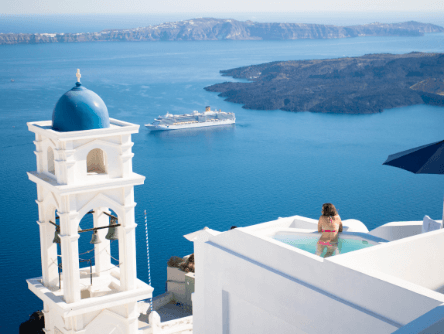 RELAX & DISCOVER
Do you feel like spending the day sunbathing and reading your book while being lullabied by the waves and the soft wind?
Or did you wake up feeling energized and adventurous and you want to go discover a whole new island for yourself?
This sailing holiday of a lifetime in Greece, treat yourself to the better of both worlds, discover, or recharge, rest, and enjoy the freedom.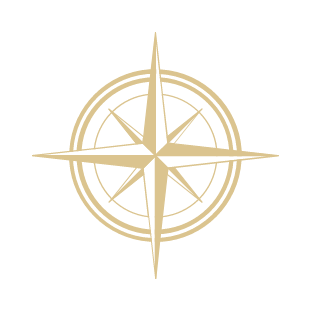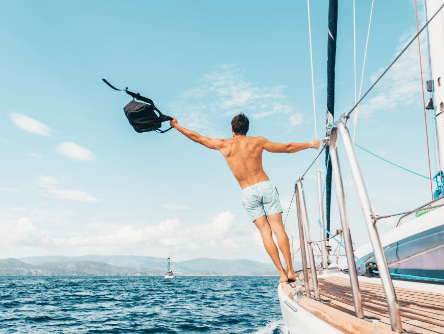 UNPACK ONLY ONCE
Get to buy that beautiful handcrafted ship-in-bottle, or those mouth-watering local herbs-in-a-jar that you've discovered on that island, knowing you won't have to cram it in a bag and carry around for days.
Board the boat, unpack, you're done! Now you just have to sit back and enjoy the view as you travel to your next undiscovered sailing destination in the Greek islands.


THE WHOLE TRIP CAN COST LESS THAN JUST BOOKING A HOTEL WOULD.
When you organize your family and friends to share in the trip with you,
a yacht charter will cost less than booking a hotel would,
and your transportation from port to port is included.
Our yachts can accommodate from two up to twelve persons.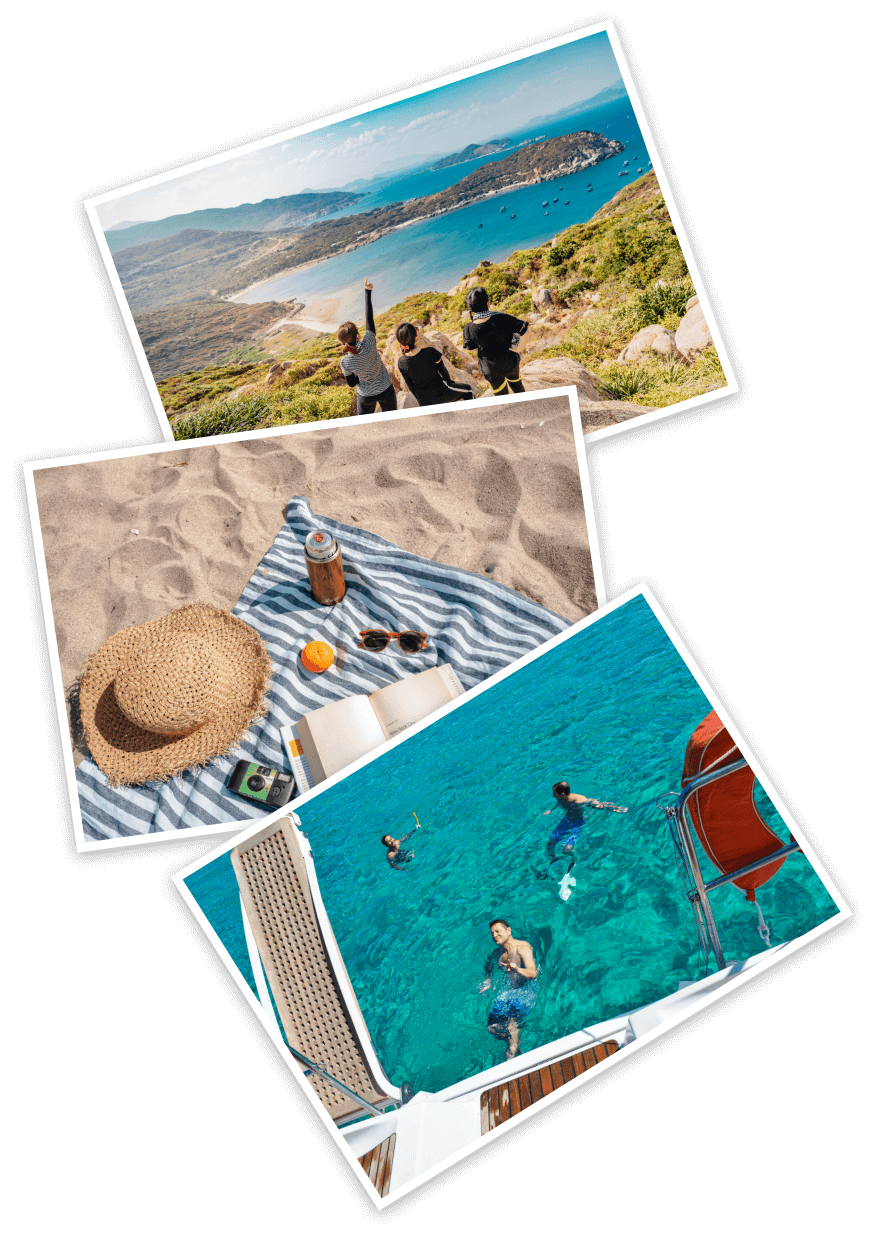 TWENTY YEARS OF
5-Star Reviews!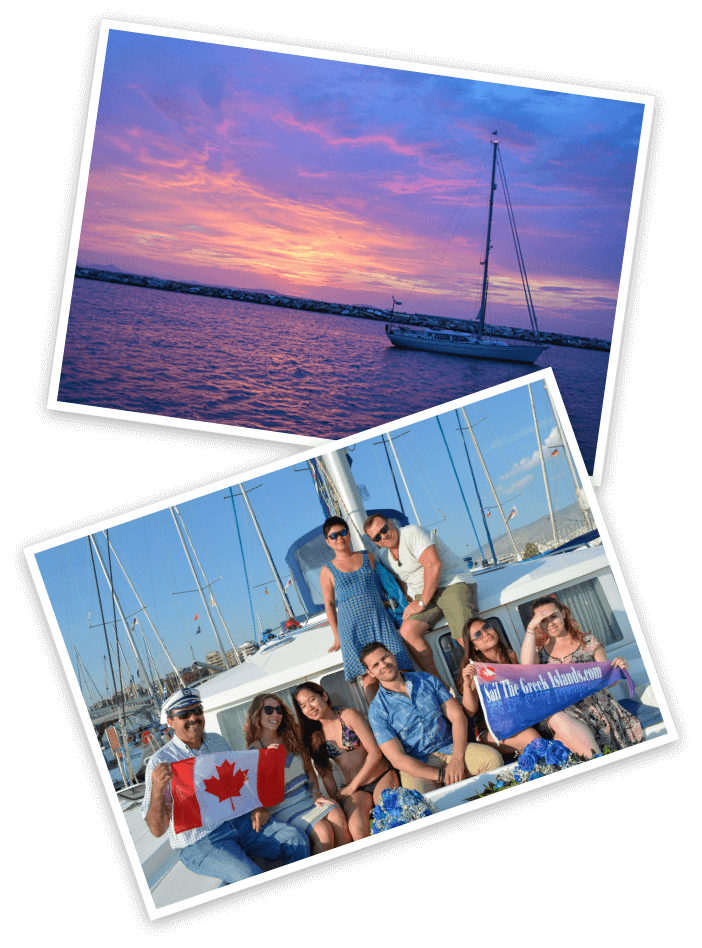 WHY SAIL WITH US?
We are an Authorized, Experienced, Reliable and Trusted Yacht Charter Agency with 20 years of experience, and Hundreds of Very Satisfied Guests.
We Represent All the Yacht Charter Companies in Greece.
We are able to Expertly Search, Evaluate and Offer you... The Best Priced, Quality Yachts Available, for Your Requirements, at the Location Most Suited for Your Needs.
We have 99 % Happy Clients in 20 years of Sailing.
Your number one choice for VALUE Yacht Charters around the Greek Islands!
Personalized Top Quality Service.
With our knowledge YOU WILL GET The Perfect Yacht for Your Requirements.
Wide Choice of Top Quality Yachts on 15 Bases for the Greek Islands.
Over 2,000 Top of the Line Mono-Hulls and Catamarans.
Full Coverage Damage Insurance/No Damage Deposits (available on our special fleet yachts).
Easy booking and payments.
Well-Equipped And Maintained Fleets.
Fully trained and experienced teams.


It's High Booking Season!
Save your dates for this Summer 2023 and get the Early Booking Discount!
We'll get back to you with offers to choose from within a few hours.
The Crystal Clear Waters
The Herb and Salt-Scented Winds
The Secluded Beaches & Swimming Spots
The Temperate Climate
The Bright Sun
The Fabled Mountains
The Cycladian White Architecture
The Picturesque Ports
The Ancient Cultural Heritage
The Welcoming People